I am taking part in the 365 photo challenge for 2013, linking in with
The Boy And Me
.
I will add pictures each week.
Day 132
Ben was dressing up his otter teddy with hat, socks and underpants!
Day 133
My little Scooby Doo!


Day 134
Megan making cottage pie for tea.


Day 135
Play foam earrings.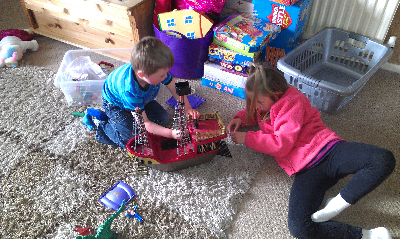 Day 136
Playing TOGRTHER with the pirate ship!


Day 137
Getting ready and decorating the house for Megan's First Holy Communion.
Day 138
My beautiful Megan's First holy Communion.