I am linking up with Fiona from Country Kids From Coombe Mill, which is all about getting outside with the kids and having fun! That is something we love doing here and try and get out on a regular basis.
Friday 29th March 2013
Today we went out to Splashzone for Megan's birthday. You can read about that
here
.
Saturday 30th March 2013
We had a busy day with Grace and shopping.
Sunday 31st March 2013 - Easter Sunday
We had a lovely day full of Easter egg hunts, chocolate, fun and family. I am going to write about this when I get a minute!
Monday 1st April 2013 - Megan's Birthday
Another day that deserves a post of its own! You can read a bit about Megan's actual birth day
here
.
We went to Wythenshawe Park which is always good fun and had a play in the park and a wander around the indoor jungle and around India, Asia and Australia to name just a few places!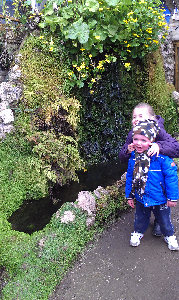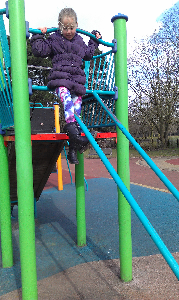 Tuesday 2nd April 2013
We went swimming with Laura, Jack and Grace to Hyde Leisure Pool. It is great there and Megan has developed a new found confidence in herself to go on water slides since Splashzone. We couldn't get her off it! Ben and Jack enjoyed floating round the rapids, especially when the wave machine was on!
Grace liked the water and lasted about 50 minutes before she was getting cold.
A lovely day out with Laura and the kids.
Wednesday 3rd April 2013
On Wednesday, Jack and Grace came for the day as Laura was working. It was lovely and sunny, but very cold.
Megan and Jack went outside roller skating and Ben and Grace had a play in the garden.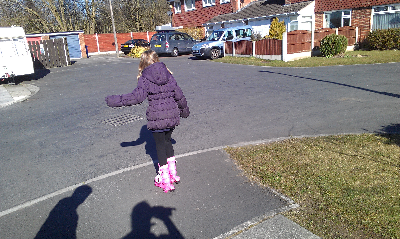 Grace was very taken with the Cozy Coupe car and kept getting in and out, in and out, over and over again, usually through the window!
After an early lunch we went to meet some friends at the park. Considering it was so cold (it's the wind that is awful) we were there for a couple of hours and the kids loved it. It isn't our usual park, so the different equipment provided endless fun.
Thursday 4th April 2013
We went to Wales to visit our very lovely friends and had a really nice time at the Ice Cream Farm, where we played crazy golf, had a ride on the go karts, bumper cars and went panning for gold and gems! We saw the animals and had hot chocolate to warm us up and tucked into gorgeous ice cream. A fantastic day and fingers crossed there we will be lots more coming up and we will get our holiday get togethers back on track.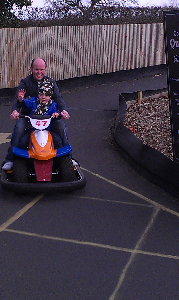 Friday 5th April 2013
After all of outdoor fun in the cold this week we met up with friends at an indoor soft play place where five lively children burnt up lots of energy!
Saturday and Sunday will be back to normal as we prepare for being back in school next week.
Roll on Whit holidays when we are off camping to South Wales with our friends!!!