This bank holiday we had a lovely time.
The sun was shining and we were able to get outside, get some gardening done and have a play.
We got the chalks out and chalked sunshines, houses, people and our favourite fruit!
Mr W was sorting the rockery this weekend and Ben was his little helper!
Spot of bat and ball anyone??
Me and my boy.
Jake enjoying the sun.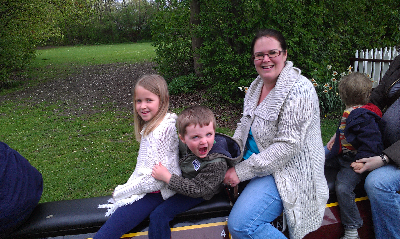 Walton Park train fun.
Picnic time!