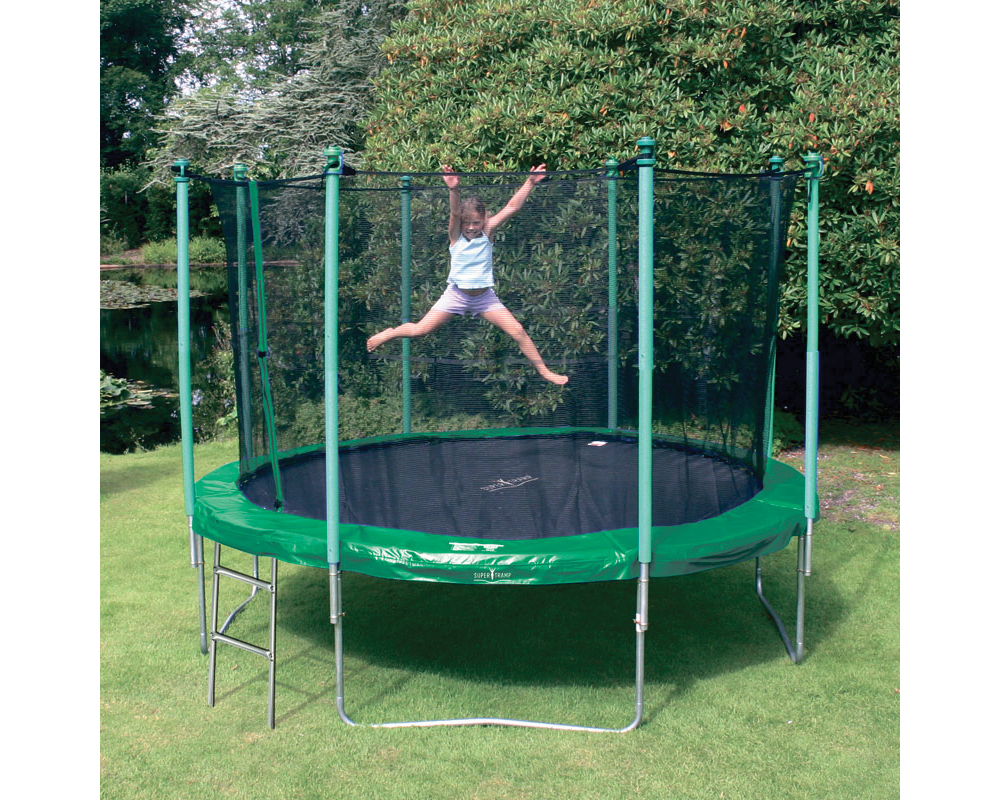 A couple of our friends have trampolines and whenever we go to their houses, no matter what the weather is doing, Megan wants to play outside on them. Now Ben is 3 and a half he wants to join in too.
That has always been enough to satisfy the bouncer in Megan. Well, that and the fact she has trampoline lessons on a Friday for an hour!
But for so long now Megan has wanted a trampoline and the requests are getting more frequent now but I have been putting her off as we really don't have enough space in our garden, what with the swing, climbing frame and all the other toys around too.
But having had a think about it and how we could rearrange bits or get rid of things and update others, I am wondering if it may just be possible to squeeze one in, and I think it might even be beneficial for a bit more harmonious play in the garden!
Mr W was talking about grassing the far right hand side of the garden, which would create a couple more feet of space that could be used.....
When looking around on the internet, I came across
http://www.alltrampolines.com
and I was suitably impressed at the sheer number of trampolines they have, as well as the vast range of sizes available. There are trampolines there to suit any garden size so I really haven't got an excuse now to not get one!
Small 5ft trampolines
would be ideal for smaller children and they have the added bonus of having safety nets so you can rest assured your children are safe.
I think we would possibly go for something very slightly bigger, maybe
7.5ft or 8ft
, again with an enclosure, for my own peace of mind. This way both Megan and Ben could play together on the trampoline and when Jack and Grace are here there would also be space for them too.
If you are lucky enough to have a lovely big garden then you could treat yourself to a whopping
15ft trampoline!
That would be lovely, but you would need the space.
Another thing I noticed here was that if you had a trampoline and needed a new safety net, ladder or mats you could buy these too. I think this is a great idea as the edging mats are often the bits that begin to get tatty and unsafe, or the zip breaks, usually through too much use, long before the trampoline is worn out.
I think I have convinced myself now so I am off to convince Mr W to grass the end of the garden in preparation for our new addition!